RVing in Yuma, Arizona
May 21, 2019
Sure, you've traveled around and had plenty of mobile home experiences, but we offer up our own Friendly Acres RV Resort for consideration. After all, that's why so many people have chosen to give up their roving lifestyle to settle down here permanently.
In Yuma, Arizona, the RV Resort of Friendly Acres has been known as one of the best for almost 40 years. Here is a brief overview of amenities, attractions, and activities.
---
Friendly Acres Yuma, Arizona RV Resort Amenities
Enjoy a hassle-free experience while you make friends, stay healthy and fit, and develop some new skills. Friendly Acres has pull-thru sites and big rig access with hookups for water, sewer, and 50/30 electric.
The amenities include restrooms, showers, and laundry facilities. Looking for some fun? Try out the bean bag club, the pickle ball, bocce ball, and shuffleboard courts as well as the putting green and billiard room. Stay in shape with a few laps in the swimming pool.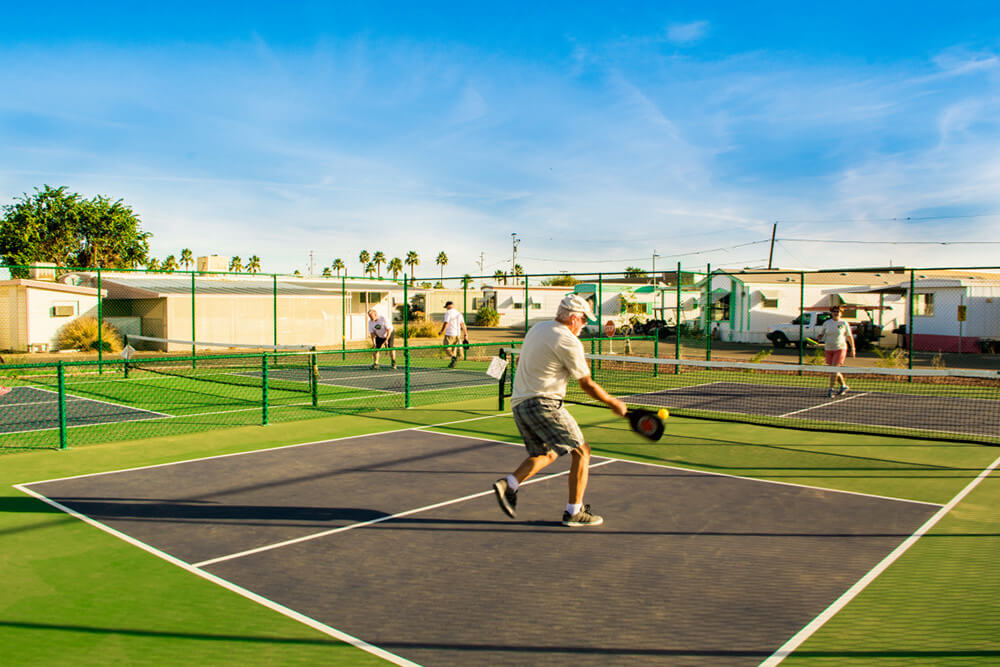 Friendly Acres Activities
Arts and crafts activities, exercise classes, and water aerobics will keep you busy and along with some fun and camaraderie at our Friday night dances with live music, bingo nights, coffee hours, pot lucks, and happy hours. You can also enjoy cards by participating in regular games of bridge, cribbage, bunko, pinochle, and nickle nickle. We offer ice cream socials, holiday dinners, and breakfasts. Explore a new skill with our oil painting classes.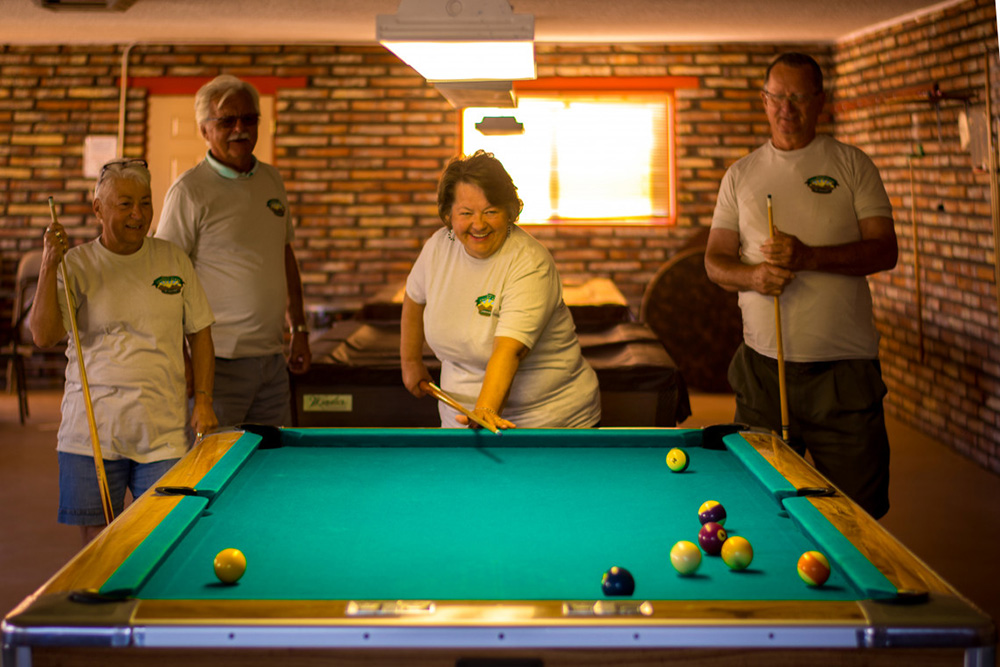 Friendly Acres Attractions
There is a wide variety of options off site. You can head over to the nearby Mexican border for dining and shopping and visit golf courses and casinos. There are also historical sites, like the Yuma Territorial Prison, and the sand dunes among the scenic areas near Friendly Acres.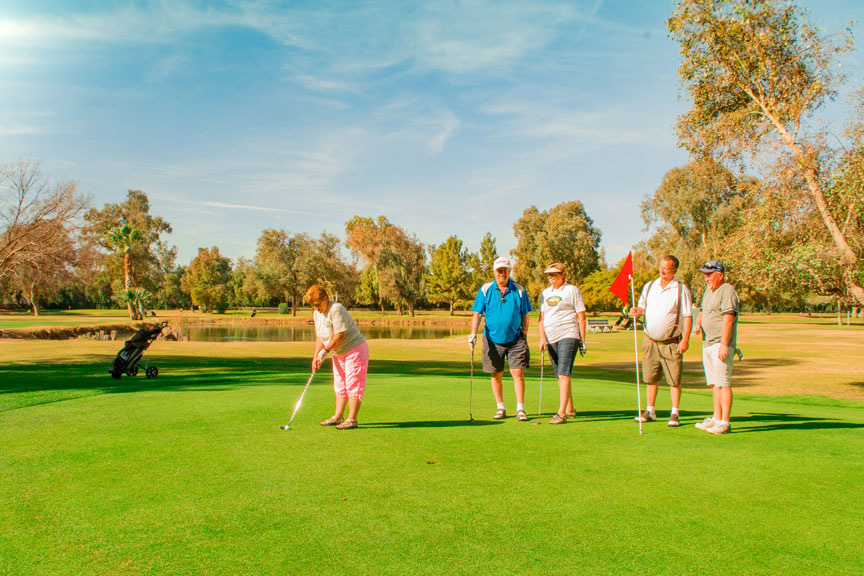 ---
About Friendly Acres RV Resort
Friendly Acres RV Resort, located in Yuma, Arizona has been known since 1971 as one of the most desirable retirement destinations. We have big rig access as well as pull-thru sites both offering water and sewer as well as 50/30 amp electric service. While a large portion of the residents are permanent, you'll find plenty of space in a warm, welcoming community. Reserve your spot at https://www.friendlyacresrv.com/reservations/.