Find Great Golfing in Yuma for all Skill Levels
January 16, 2020
Golfing in Yuma means different things to different people. Consider this, the population of Yuma and district is 90,000, but it doubles with the influx of snowbirds during the start of winter. The average winter visitor age ranges from 66 to 72, and they're typically looking to play affordable golf, with shorter courses.
However, modern golf course designers tend to make new courses longer and more challenging. Keep in mind that 90% of golfers cannot break 100 under USGA rules. Fortunately, Yuma knows its customers and markets its courses with the recreational golfer in mind.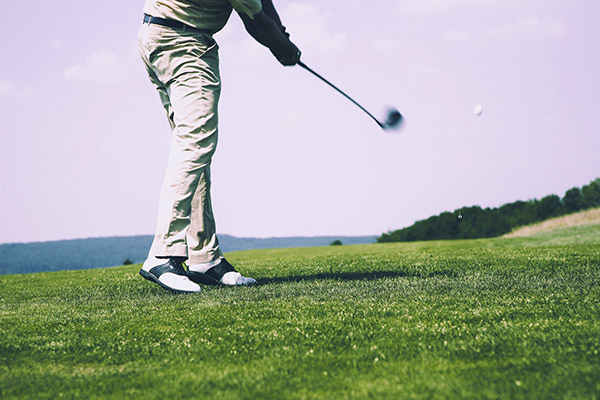 Within 60 miles of Yuma, there are 17 golf courses, which include three different types:
1. Eight courses are par threes with 9 to 18 holes and under 3,000 yards. They include: Foothills Par 3, Foothills Executive, Ironwood, Sierra Sands and Butterfield at Wellton, Fortuna Del Rey Golf and De Oro Resort, and a couple of others. They range from $10 to $25 per round.
2. Four courses are 18 holes but under 6,000 yards. They include Cocopah Rio Colorado (formerly Dove Valley) in Somerton, The Links at Coyote Wash in Wellton, Arroyo Dunes municipal in Yuma, and Cocopah Bend RV and Golf Resort. They range from $22 to $32 per round.
3. The final four courses, over 6,000 yards, are termed championship courses. They include Mesa de Sol, the Desert Hills municipal course, Las Barrancas in Yuma, and Barbara Worth in Holtville. They range from $35 to $50 per round.
Ironwood Golf Course is located right next door to Friendly Acres and is a 9-hole course featuring 1,720 yards of golf from the longest tees for a par of 31. This is a relaxing course where all skill levels can have fun. You can also enjoy Ironwood's unlimited golf on weekends for just $10! Better yet, you can easily walk there in minutes from Friendly Acres. Located at 2945 W. 8th Street, Yuma.
Desert Hills Golf Course is a premier golf facility that features 6,800 yards of challenging elevation changes and scenic views. Desert Hills is a par 72 championship course, and has hosted several professional events like the Nike Tours, Sunbelt Senior Tour and the Ben Hogan Tour. It's been voted Yuma's Best Golf Course 19 of the last 20 years.
---
About Friendly Acres RV Resort
Friendly Acres RV Resort has been known since 1971 as a desirable RV destination, located in close proximity to premier golfing in Yuma. Our RV park is just a chip away from beautiful acres of pristine greens. We welcome you to contact us with any questions or to make your reservation.