Fishing in Yuma? Who Knew!
February 19, 2020
If you're new to the area or thinking about spending time in Yuma, you're probably thinking of many desert-related activities: off-roading, hiking, golf and a few more. But did you know that fishing in Yuma is also very popular?
Although the damning of the Colorado River reduced the water flow to Yuma's doorstep, it created a near limitless landscape of backwater channels and hidden lakes upstream. Here you'll find largemouth, smallmouth and striped bass, as well as flathead and channel catfish, crappie, mullet, tilapia and bluegill.
Popular spots include the Imperial Dam area, with Senator Wash Reservoir and Squaw Lake; the Imperial National Wildlife Refuge with Martinez Lake, Ferguson Lake and the meandering channel of the Colorado River; the Picacho State Recreation Area along the California side of the Colorado north of Yuma; and Mittry Lake, just north of Laguna Dam.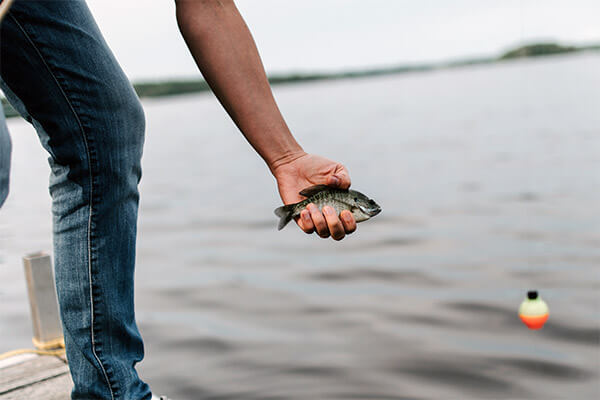 Bass Galore, and More
Martinez Lake is a favorite spot for birders and anglers alike. Located about 30 miles from Yuma along the Colorado River this small to medium-sized lake covers an area of nearly 500 acres. The balmy temperatures and myriad of safe havens for bass and catfish make it ideal for fishing. Many anglers explore the area by pontoon or paddle boat.
Bird lovers are drawn to the area due to its close proximity to the Imperial National Wildlife Refuge, a 15,000 acre stopping point for over 200 species migrating for the winter.
All anglers ages 10 and older must purchase a license to fish. Those under 10 and blind residents are not required to purchase a license. Disabled veterans may also qualify for a complimentary fishing license.
Fishing licenses can be purchased at more than 300 dealer locations across the state. For more information, call Bureau of Land Management at (928) 317-3200.
---
About Friendly Acres RV Resort
Friendly Acres RV Resort, located by historic downtown Yuma, Arizona has been known since 1971 as a desirable RV destination, with numerous activities and planned events happening throughout the year. Our RV park is also minutes from world class fishing in Yuma. We welcome you to contact us with any questions or to make a reservation.