Get Going at Friendly Acres Active RV Resort
February 13, 2020
If you desire an active and social 55+ RV resort lifestyle then look no further! Conversely, if you're looking to experience a bit of peace and tranquility, that's also readily available. Friendly Acres offers a perfect balance between adventure and serenity.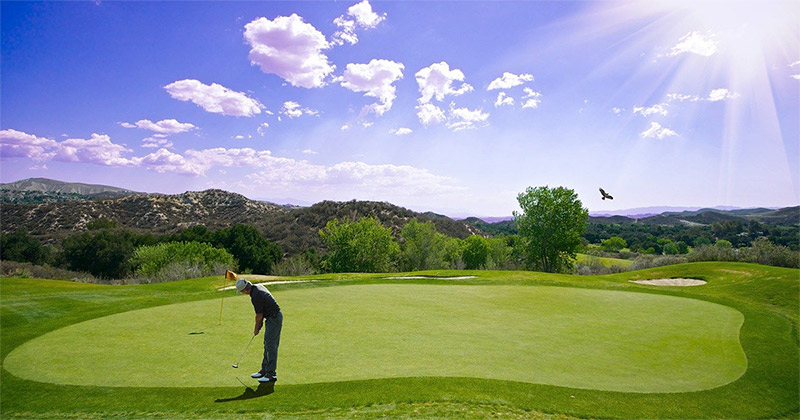 Here are 6 great ways to enjoy the Active RV Resort lifestyle, in Yuma:
1. Go Golfing
Within 60 miles of Yuma, there are 17 golf courses, which include three different types:
1. Eight courses are par threes with 9 to 18 holes and under 3,000 yards.
2. Four courses are 18 holes but under 6,000 yards.
3. The final four courses are over 6,000 yards and are termed "championship courses."
2. Try Pickleball
You won't need to venture too far for a fun-filled game of pickleball, just stop by the manager's office for information. It's fun to play and easier to learn than other court sports, having a greater appeal to people of various ages and skill levels.
3. Hike or Bike a Trail
Yuma boasts many wide-open areas that allow for great hiking adventures. Grab the sunscreen, water bottles and a wide-brimmed hat, and check out Telegraph Pass. This trail covers 6.3 miles, with an elevation gain of 1,404 feet. If you want to keep it simple, just turn around at the midway point, which is marked by the start of the paved trail.
4. Explore The Castle Dome Mines Museum & Ghost Town
As you drive into the reconstructed ghost town there's a stretch of the road that remains unpaved, lending a degree of authenticity and a nostalgic nod to history. Call ahead for reservations during the warmer months. Located on Castle Dome Mine Road, in Yuma, AZ.
5. Head Over to Gateway Park
With your toes in the sand and history overhead, Yuma's Gateway Park offers a friendly and tranquil riverside spot to soak in the warmth of the day. Gaze at the Ocean to Ocean Bridge, and enjoy a picnic and the little beach next to the refreshing waters of the Colorado River.
6. Do Some Off-Roading
Whether you're new to off-roading or a seasoned pro, be sure to explore Yuma's thrilling off-roading trails. If you're a newcomer try the Palm Canyon trail, the 7.2 mile trail can be completed in less than 30 minutes. It's located between Quartzsite and Yuma, east of Highway 95 in the Kofa National Wildlife Refuge.
---
About Friendly Acres RV Resort
Friendly Acres RV Resort has been known since 1971 as a desirable RV destination, located in close proximity to premier active RV resort activities. Our RV park is just a breath away from some of the most enjoyable activities you could ask for. We welcome you to contact us with any questions or to make your reservation.