The Imperial Sand Dunes
August 16, 2019
We've talked about some great things to do and see here when you're staying with us at Friendly Acres RV Resort, and the Imperial Sand Dunes is one of them. It is a great place to visit that you've almost certainly seen before, even if you don't realize exactly what it is.
Imperial Sand Dunes
The Imperial Sand Dunes were formed by the windblown sands out of the ancient Lake Cahuilla. This dune system extends in a band 40 miles long and averages 5 miles wide. The dunes can often reach up to 300 feet above the desert floor. Also known as the Algodones Dunes.
Whatever they are called, these Dunes are a familiar landmark for those who often travel the region, but also well known as one of the iconic locations in the pop culture phenomenon known as Star Wars. These dunes served as the location for shooting the famous Sarlacc scene in Return of the Jedi. Odds are that you may have seen the Dunes in other movies because they have been in films since 1913!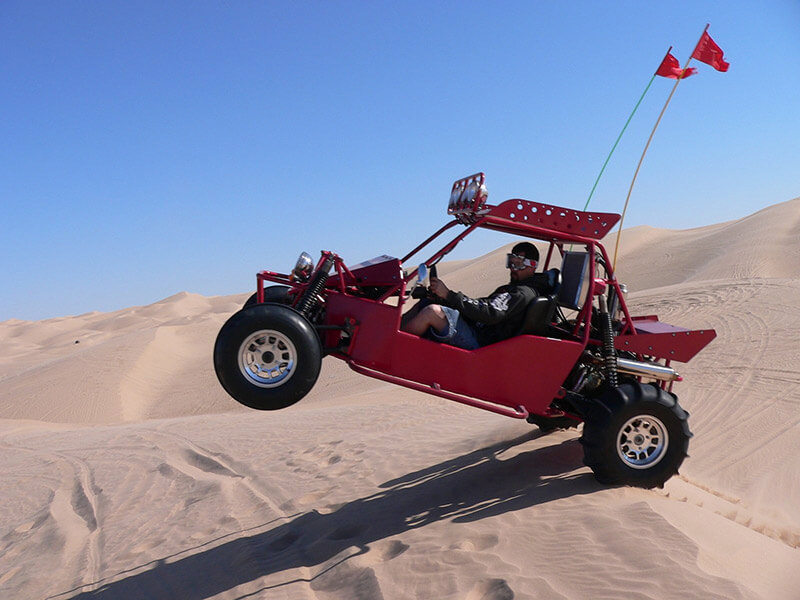 Things to See and Do
The biggest draw for the Dunes is, not surprisingly, off-road vehicle activities. Sand dune vehicles are the most common form of transport and fun in the area. However, you can also visit to see the Dunes and their history, or if you're looking to check off what Bravo described as one of the essential places to take a selfie before you die!
---
About Friendly Acres RV Resort
Friendly Acres RV Resort, located near the Imperial Dunes in Yuma, Arizona is a popular retirement destination. We offer pull-thru sites, water and sewer as well as 50/30 electric service. While a large portion of the residents are permanent, you'll find plenty of space in our friendly community. Reserve your spot at https://www.friendlyacresrv.com/reservations/.